Justhost Review
Just Host is our top selection when it comes to web hosting, and it's no surprise that this impressive site has grown into one of the most recognizable web hosting sites available today. In terms of the extras that you get when you sign up, Just Host is unrivalled. Each plan comes with unlimited monthly transfer (bandwidth) and unlimited disk space, and you can host as many domains as you like through a single account. Just Host focus heavily on customer service and the quality and level of technical support is top-notch. There are many additional benefits, such as a fantastic site builder, Fantastico and Google advertising credits for your site, which make Just Host the number one choice for many people. On top of this, the pricing structure and value for money is excellent for such a top-quality product.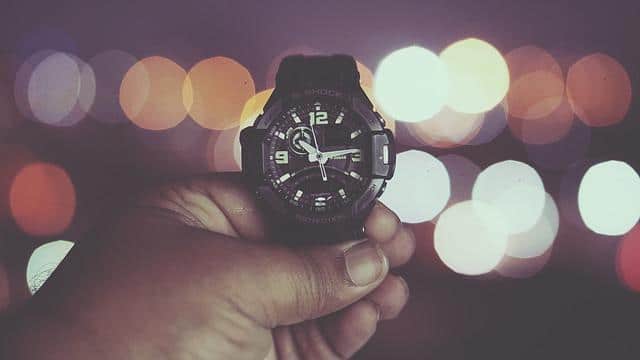 Reliability
Due to their unique load-balancing technology, Just Host rates highly when it comes to reliability. Load balancing means that your site is run by multiple servers so if one server goes down your site will still be running on another. This result is a downtime of almost zero, with 99.9% infrastructure availability. The servers themselves are industry leading, being made by Dell and carrying huge processor speeds. This is all backed up by lightning-fast backbone connections. In addition to this Just Host utilizes top-level firewalls and a multi-layer security system, making them one of the most reliable web hosting options on the market today.
Control Panel
A good control panel is one of the most important features that a customer should look at when choosing a web hosting company. Just Host utilizes the CPanel interface, which is widely regarded as one of the best control panels available. The control panel is user friendly, and new customers can quickly learn how to get the most out of it. There are a great amount of features, such as search engine submissions, database administration, website statistics report, forums, bulletin boards, script implementation and easy e-mail access all of which add up to a great control panel. A new user will have a great time creating their site, and Just Hosts control panel makes their job a lot easier.
Customer Support
A great web hosting site needs to be backed up by great customer service and Just Host again scores top marks here. If there's one thing that users do not accept, its large amounts of downtime. If your site is down, you are losing customers and ultimately, money. The good news is that Just Host offer 24/7 telephone support (toll-free), and live chat back-up in the event of a problem. E-mails are answered in a matter of minutes, and staff are well-trained, and have great product knowledge. The quality of the customer support is one of the things that sets Just Host apart from other web hosting companies.
Value for money
The best news of all is that Just Host offers their quality product at an affordable price. Different sizes of businesses have different needs regarding their web hosting plan, and this should be reflected in the price. As a customer, this is a huge factor when selecting a web hosting company, and Just Host realize this. The best factor about the Just Host packages is that they all include an unlimited amount of bandwidth and unlimited disk space. This means that if you are a small company that is just starting up on the internet, you do not have to worry about expanding quicker than you expected and exceeding your monthly bandwidth allowances, and in turn being charged a costly fee. On top of this, Just Host include a free domain, free setup, and all the website builder tools you require, in every individual package. All of this is backed up by a cast iron money back guarantee.
Summary
The overall verdict on the packages offered by Just Host is that they are top drawer, and the company deserves the acclaim that it gets. In terms of reliability, the load-balancing technology means that downtime is almost eliminated. The control panel is easy to use and contains some great features which will keep all customers happy, whether they are new to web designing or an experienced hand at it. Customer support is excellent, and really sets the mark for other companies to aim for, and overall value for money is fantastic. With unlimited amounts of bandwidth and disk space, you do not have to worry about changing your package every few months as your site expands. On top of all this, Just Host offer a money back guarantee demonstrating the confidence that the company has in its products. We strongly recommend Just Host, and believe you will not be disappointed if you decide to choose them for your web hosting needs.
JustHost is a market leader in providing affordable shared hosting to get entrepreneurs off the ground with a basic online presence. JustHost offers a wide array of freebies to lure customers into buying its hosting plans. How far can you go with the free stuff? What is it that makes this hosting a worthy option? Let's find out.
JustHost scores moderately on pricing, but considering the freebies that come with its services, it turns out to be one of the cheap hosting services across the board. Not only do you get an affordable hosting experience, but with an easy-to-use administration panel, building and managing websites is a cakewalk with JustHost. Such features and ease of use is the reason why a lot of entrepreneurs and hobbyists flock to JustHost every year.
Once you pay for the hosting, you need not spend a single penny on extras, such as website builder, domain registration, site transfers, etc. You can instantly implement your website using a free site builder that features up to 400 templates and mobile-friendly designs to choose from. While drag and drop tools make the website design process simple and economical, with $200 in advertising credits, your website will get the desired head start.
There's a lot about JustHost to appreciate than what meets the eye. Its unlimited bandwidth and 100 email accounts appeal to beginners and tech-savvy customers alike. Further, free domain registration is the icing on the cake. However, if your website demands unlimited everything, you can upgrade to an advanced plan anytime.
Another reason to consider JustHost is that it is the most affordable hosting provider if you are in for the long haul. However, for beginners, long-term commitment can be a bit hard to justify. Which is why the company offers 30-day money back guarantee, so that newbies have a fairly reasonable trial period before arriving at any conclusion.
In case you get past the 30-day trial and wish to discontinue with the services, you will get pro-rated refund, which is still better than nothing.
Verdict
JustHost is all about affordable hosting and freebies that make it a strong contender to many established website hosts out there. Their quality service is backed by 24/7 support via phone, email and live chat, so you never feel stranded with a problem at any hour of the clock.
JustHost finds favour with beginners and appeals to serious business owners with different hosting plans and add-ons on offer. If you sign up with them as a beginner, your website will have ample room to grow as well as a choice between VPS and dedicated server for your next upgrade.
For Other Web Hosting Reviews Like Hostgator, 1 and 1, I page, Dream Host, Inmotion Hosting & A2 hosting Please Check My Next Posts.